Soldano Forum
Off Topic >> Gear Trade >> FS (UK/EU) : Soldano SLO 100 w/Depth mod
http://soldano.conforums.com/index.cgi?board=trade&action=display&num=1435829040

---
FS (UK/EU) : Soldano SLO 100 w/Depth mod
Post by alexkilby on Jul 2nd, 2015, 04:24am

Up for sale is my beloved Soldano SLO 100 Super Lead Overdrive guitar amp.

Standard SLO with the addition of the Depth Mod.

Headshell is a lovely black snakeskin effect.

Comes with standard Soldano Footswitch (not pictured).

Couple of light snags and marks on casing from use but nothing major. Working perfectly. JJ 6L6 output tubes and JJ preamp tubes as recommended by Mike Soldano himself!

£2500.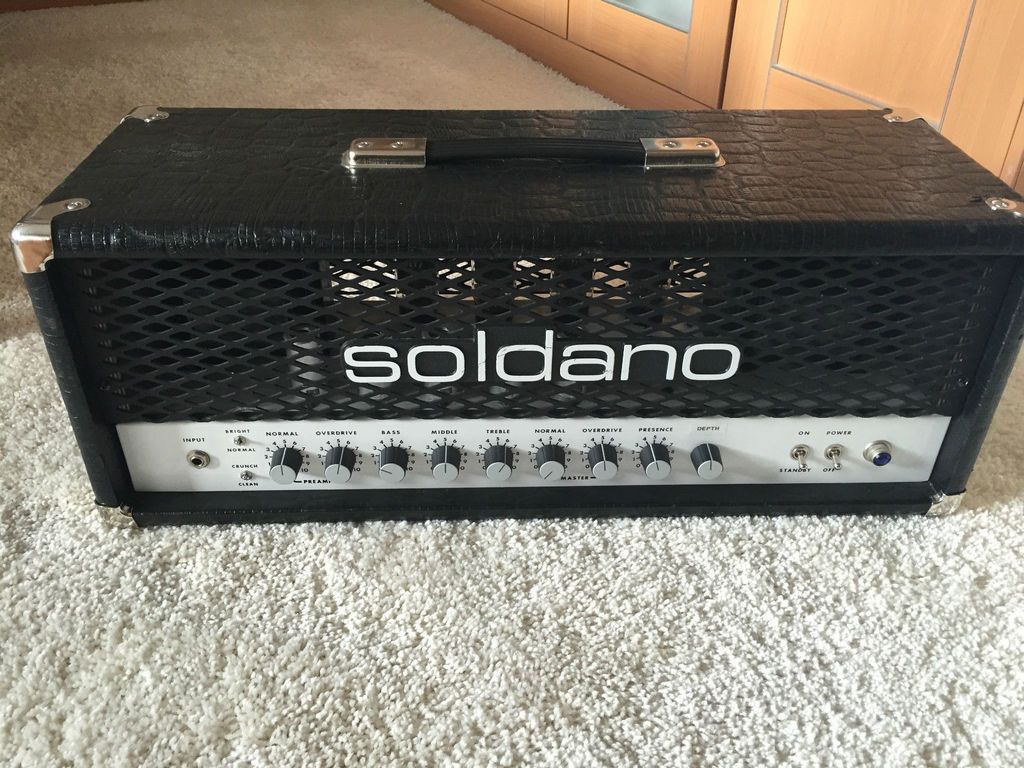 ---